Anka is a point and click adventure game. It has hand drawn art and is full of puzzles and brain-teasers. The central story has to do with a boy, whose parents suddenly disappear . Anka must find his parents and solve the mystery of their disappearance. He runs into puzzles and mini-games along the way. You play the role of Anka in this charming download game.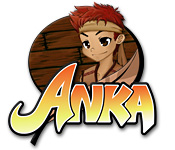 Here are some screen shots of the puzzles and action activities within the game.



Come explore Anka's world and help him find his parents.